Next Startups

let us build next sustainable business ventures
RisingIndia ThinkTank has conceptualized "Next Startup" as a platform to foster the development of next-generation innovative businesses that are guided by modern management principles.
We applaud the existing startups, but we aim to unleash potential of Tier II and Tier III cities with an innovative and inclusive entrepreneurial platform that engages and potentially leverage the power of the diverse and global entrepreneurship community thriving to build sustainable businesses.
Get over a regular pattern of getting monthly salary and be a part of company's profit share holder to work towards your much bigger dreams. As you contribute to the company's growth, there is a potential for you to receive an Employee Stock Ownership Plan (ESOP) or even a Co-Founder position, subject to due diligence. Join us in this exciting journey of building sustainable businesses that empower entrepreneurs and drive economic growth.
an exciting environment with flexible hours at all levels. Focus is on deliverables and grooming you as next leader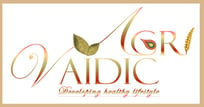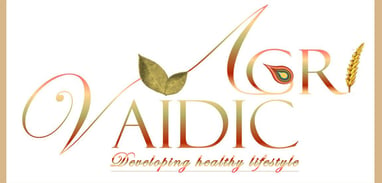 "Sharing blessings of farmers' family, not in business of selling foods"
To unleash potential of Indian agriculture and food tech business to add value in farming and for reputation of farmers" .
An initiative to develop healthy lifestyle through integration of five related verticals with efficient supply chain integration to bring direct farm produce to home in the utmost sustainable and organic way.
Our vision is to make healthy eating a fundamental aspect of everyday life, by promoting the integration of agriculture, food technology, and nutrition management. With the help of chefs with culinary skills and yoga instructors, we strive to create a comprehensive and holistic approach to developing healthy lifestyles. To learn more about our initiative, please visit our website at risingindia.in/avi or https://www.agrivaidic.in/ for more information.
Integrated verticals of AVI:
Nutrition Management: https://aviarogya.in/
Yoga Wellness: https://lazyyoga.in/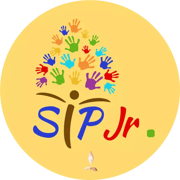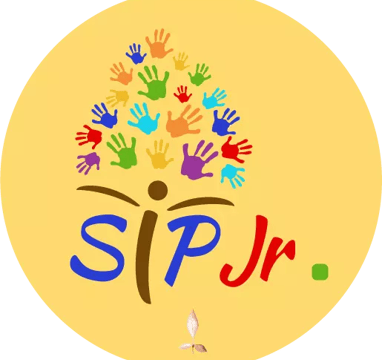 SIP Junior is a revolutionary program that engages children in the topic of sustainability and provides them with practical exposure during these uncertain times, especially as the second wave of the pandemic was at its peak. The program aims to redirect children's attention away from gadgets and towards the childhood experiences of 90's kids.Our program is a fun-filled camp for children that goes beyond academics and enhances their learning experience.
It's designed to teach children the importance of sustainability through a variety of engaging activities:
Learning about TreeAndHumanKnot and sustainable development

Cultural Values and virtues

Finance and Investments for kids

How to value money and time

Peers from international space
Read more at risingindia.in/sipjr.in or https://sipjr.in/
The following are also part of Next Startup vertical and at Ideation stage (not much can be revealed at this point of time considering the uniqueness of each Next Startup)

Sustainable Tourism - tours and travel (Next Startup into the space of tourism and hospitality worst hit by the pandemic)
Sustainable Tourism: a unique concept to make people travel more efficiently and with unique proposition to innovate the way people travel for leisure.
As the tourism and hospitality industry has been heavily impacted by the pandemic, our goal is to develop a unique and sustainable approach to leisure travel.The venture, which will be built on the platform https://myguide.co.in/, aims to revolutionize the way people travel by providing eco-friendly and socially responsible options. From guided tours to travel accommodations, we strive to make sustainable travel accessible and enjoyable for everyone. Our ultimate goal is to promote sustainable tourism as the future of leisure travel and make a positive impact on the environment and local communities.

RisingIndia ThinkTank Media: Unique Media channel to promote sustainable entrepreneurship
Business Media might sound over-crowded but we found an unique opportunity which is still not touched significantly. Startup culture is focused on getting funded only which is getting beyond solving any problem (that is emerging problem as result lot of failure which is more than successful startups).

EdTech : An autodidact programme for executive leadership mentoring to enhance
Currently millennials are focused on qualification and getting degrees one after another, increasing trend to get certifications whereas practical learning is sidelined
Assessment based on their interest and skill sets to provide opportunity to work on live projects for having practical exposure in corporate world. Continuous mentoring to enhance their vision towards startup ecosystem

HR Circle
Most of the businesses are governed by promoters with minimum opportunity which can be based purely on strength and competence. Modern management principles negate the employer to employee relationship or/and hierarchical management system and fostering the opportunity to students to get into business at fresher level that starts with recruitment process outsourcing.

Amplifying Indian start-up ecosystem with entrepreneurship opportunity for everyone that may include:
1. Providing opportunities for leadership and co-founder roles
2. Connecting with individual angel investors and investment groups
3. Supporting entrepreneurs and businesses striving for growth
4. Offering internships for students, freshers, and professionals with entrepreneurial spirits and big dreams
5. Partnering with technology companies to build apps and websites on various platforms

Our approach is guided by modern management principles and a transparent culture that encourages everyone with potential to be a part of our founding team. We believe in fostering innovative ideas backed by technology and sustainable business models. Our team is dedicated to working with the founding team and nurturing leadership qualities in diligent performers.

(AtmaNirbhar) ThinkTank being India's first venture studio is looking forward to exploring credible associations and leveraging the collective wisdom of global leadership to unleash the potential of your entrepreneurial spirit. If you are a committed professional with entrepreneurial aspirations, please apply to join our team by clicking on the tab above and scheduling time with us. If you're looking for a regular salary-based job, please consider applying for our internship programs.
Revolutionizing the Startup Game: Innovation and Entrepreneurship
We would share detail on each Next Startup basis your submission to join us
Thank you for your patience